25/11/2022
New Year's Eve party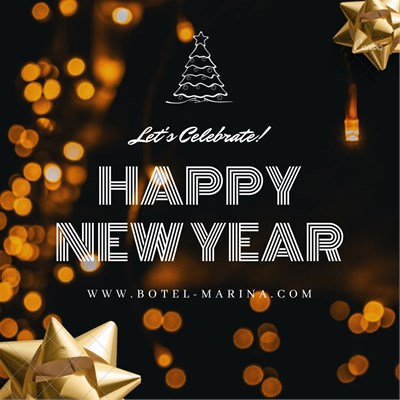 Raise your glass and get ready to celebrate with us!
Welcome to our New Year's Eve party!
You will be entertained by the excellent musicians of the LP Rock association - the Pan group,
as the longest-standing group that has been playing the best rock hits for you in the same, never-changing lineup since 1976.,
group Exodus with an excellent repertoire of old school rock'n'roll, both local and foreign performers, and phenomenal DJ Viktor.
For the New Year's buffet cocktail dinner, we have prepared a variety of home-made fish pâtés, platters with quality cheeses and dried meats.
You have at your disposal: various types of roast meat, oven potatoes, royal mix vegetables with olive oil, a selection of salads such as:
French, Greek, potato salad, Mediterranean penne, salad with tuna and pasta, pea salad.
Other dishes will include various types of quiches, tarts, štrukli - baked salty cheese strudel, sardine marinade.
A welcome drink, sparkling wine for the midnight toast, and delicious holiday cakes are also waiting for you.
The party starts at 8:00 p.m.
A table reservation is possible when buying a ticket at the reception desk, for the price of HRK 388.00 / €51.50 per person.
And after the party is over, you can find your place for a good night sleep at one of our rooms, just few decks below.
For any additional information, feel free to call or visit us, we are always there for you.
Botel Marina team