History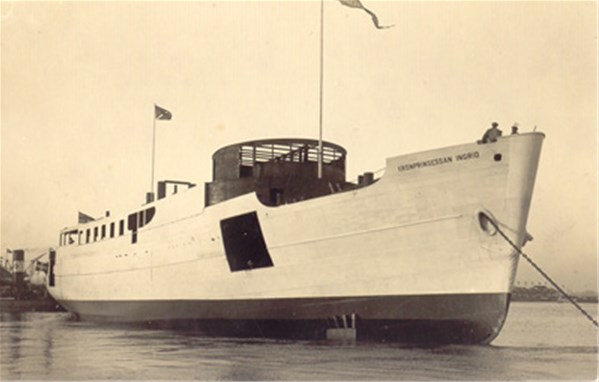 Marina begun her navigation in February 1936. She was built in Frederikshavn in Denmark, and her first owner was the company Rederi ab Goteburg.
Her godmother at launching was the Swedish princess, after whom she was given her first name: Kronprinsessan Ingrid. She was a very modern boat at that time, and she used to sail between the ports in Scandinavia. In 1950 she was extended, and since than she has her current measures: length 72.2 m, width 10.82 m, height 7 m.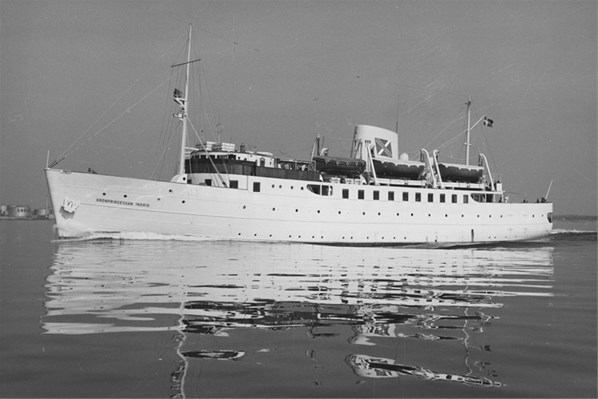 In 1955, the new owner had changed her name into Christofer Pohlem, and in 1963 her next owner gives her the name she carries today: Marina. In 1969, the boat was purchased by Lošinjska plovidba from Mali Lošinj, so in November 1969 Marina set sail on her 18-days long voyage from Stockholm to the port of Mali Lošinj. Since than until the year 2005, Marina had regularly sailed in the Adriatic Sea between Zadar, Silba, Mali Lošinj, Uni, Pula, Koper, and Venice. In that period she transported over 250,000 vehicles, several million of passengers, large amounts of various goods, fruit and vegetables, furniture and household equipment, and has become an inevitable part of life and maritime traditions of our region. During the war in Croatia, Marina serves as assistance by sailing in the besieged region of Dubrovnik, where she was captivated by the enemy army, and she was awarded the Blue Ribbon by Vjesnik twice, together with her crew, for outstanding accomplishments and courage at sea. With regard to the validity of the so-called "ship class" until 2007, she was considered the oldest passenger ship with a maritime licence in the world.
The last time Marina sailed was in 2005, as a part of spear-fishing competition in Mali Lošinj. In July 2006, she was purchased by Arhipelag d.o.o. from Mali Lošinj. Since 2011, Marina was situated in Mali Lošinj, after which she has been moved to Rijeka. In 2013, the boat was thoroughly renovated; the accommodation capacities were decorated and the restaurant refurbished. Marina is now tightly and securely tied to the Adamić Pier and the City of Rijeka, where she happily lives her deserved retirement quietly retelling many stories to those who want to listen.