04/12/2022
Winter city break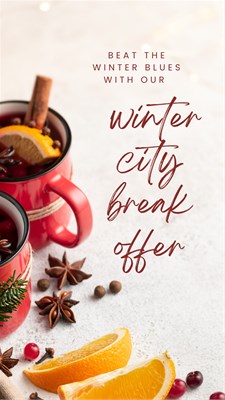 A great holiday starts with a great place to stay!
Go solo and get some needed alone time or invite the whole gang—either way, we've got you covered.
We are also right in town, so no need to worry about driving to all the places you want to go.
Our restaurant is perfect for try up some new hearty home cooked meals.
Fill your glass with the finest wine, soak up the sea breeze and feel the winter in completely different way.
Bonus: Your furry friends are welcome too!
Send us code: WINTER2022 and enjoy your city break 20% discount.