17/01/2018
Croatian Burlesque and Cabaret Festival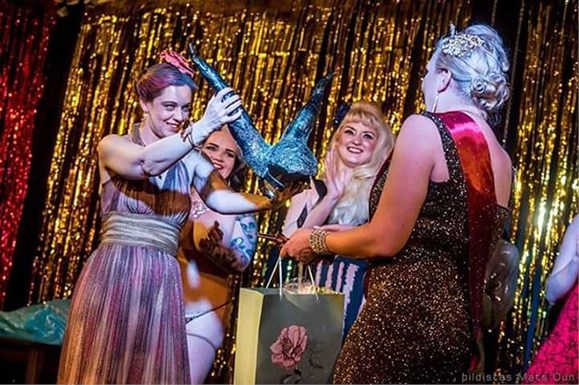 Croatian Burlesque and Cabaret Festival is a performance festival that takes place at Botela Marina, Rijeka from 24-27 May 2018
Welcome to the first international Burlesk and Kabaret Festival 2017 in Rijeka
Entrance from 19:00 - The performances start at 20:15

Meet and Greet
Professional photography
International performers and jury
Awards for the most beautiful dressed guests
Fair
Various workshops (possible participation)
Exhibition of paintings
Tattoo artists
Special offers for our guests
and much more ...


Places of events:
PRESENTATIONS & FAIR:
Botel MARINA, Adamićev gat

WORKSHOPS:
Botel MARINA, Adamićev gat
Palach, Circular Street 8

TICKETS
Tickets can be purchased from 25.05.2018,at the entrance of the evening or book by mail: info@cro-burlesque-festival.com


The ticket price for one night is 50,00 kuna, and for all three nights 105,00 kuna.
Entry is not allowed for minors!